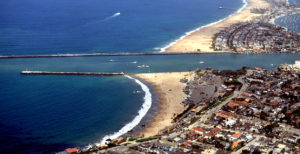 Darryl Frisbie, Owner/Broker of Newport Escape Realty has offered Professional Services in Real Estate Sales, Listings, Property Management for Yearly Leases, Vacation Rentals and Commercial Leases for more than 35 years, the professional support team at Newport Escape Realty have helped thousands of clients from start to finish! Newport Escape Realty works for you to assist in locating the best Real Estate Investment and Vacation or Permanent Rental available. Newport Escape Realty wants you to be at ease to help you through every step of the buying, selling or rental process, and provide unparalleled Property Management services after escrow is closed. One of the most rewarding aspects of our Real Estate business is in being there when you need us to make things right. Newport Escape Realty truly wants to go the extra mile to see that our clients are 110% satisfied!
Our Real Estate Salespeople are all professionals with years of real estate experience and knowledge. As your real estate representatives, Newport Escape Realty will educate you on market conditions, comparable sales, fluctuating values and current rental/income data to help you make the most informed and constructive decisions possible! With over 35 years of experience with the Newport Beach Sales and Property Management, there is no other company better suited as your partner in any Real Estate decisions.
Newport Escape Realty is the #1 Go-To company for all your real estate sales and Property management needs. Call Newport Escape Realty today to help you in Buying, Selling or Listing your property for sale or assist you in Property Management and let us prove to you why you selected Newport Escape Realty as your Real Estate Professional.